The 'extra' 5 minutes in the morning are not mine to use. They go to my daughter, who has yet again, pulled out the braid-bun-barrettes-headband because she changed her mind…again…now there are 3 minutes left before we have to walk out the door. I still have to capture our puppy and put on her harness so we can all walk to school together and make it on time. How can you look chic in a couple of minutes without the heat of a hair dryer? Use these styles for a quick and easy hairdo when time is not on your side.
Loose, easy style for a low maintenance uncomplicated look.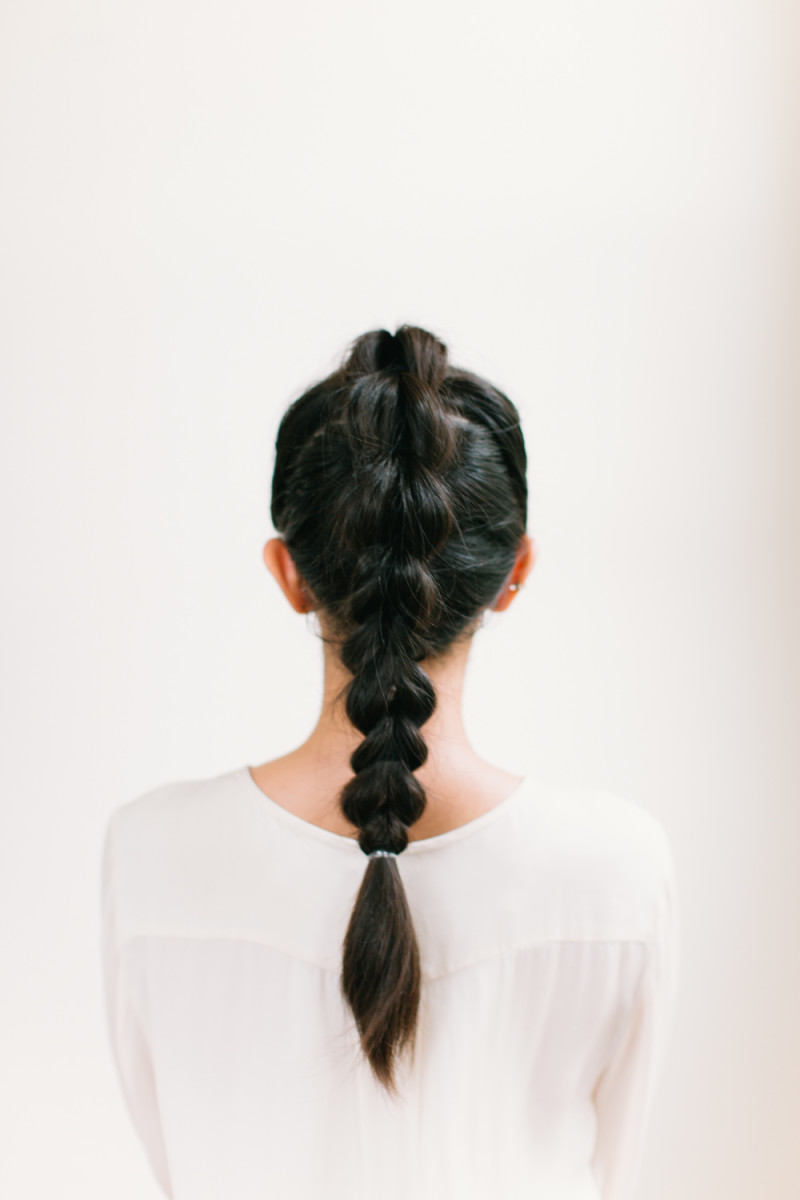 Edgey, funky look to shine on the playground.
French braid from bottom of hair gathered up and wrapped into a bun. Voila!
No fuss up do.
Don't forget to pull out pieces to loosen and "mess up" the bun.
Literally, takes 1 minute! You can chalk it for some extra flair, but only if you have an extra minute!
Perfect for shorter hair!
Ponytails are simple and effortlessly chic. It's a great way to keep hair from getting in the way when you're juggling a million things.
Simple, side swept modern look.
If all else fails you can always tie one on…
*Try some dry shampoo to make hair easier to work with. A benefit of the dry shampoo is the added texture that it brings to your hair. If your hair is newly washed and too slick for an updo or styling, add some dry shampoo to help your new style stay and last. Also, bobby pins are your friend…
Do you have a favorite on-the-go hair style? Please share it with us!
Save
Save
Save
Save
Save
Save
Save
Save
Please follow and like us!